Aug 21, 2019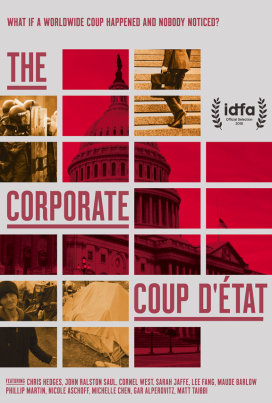 Broadcast Debut for Corporate Coup d'etat
After its prestigious festival run, Fred Peabody's investigative documentary The Corporate Coup d'État will have its broadcast debut.
Produced by Toronto-based White Pine Pictures, and scored by Core composer MICHELLE OSIS, the film investigates President Donald Trump as a "symptom of a broken system" that has put power in the hands of corporations since the Reagan era, highlighting political tensions in Canada, the U.S. and abroad.
Watch it on Canadian network Super Channel Aug. 23 at 9 p.m. ET/PT.